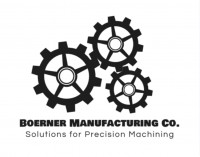 F20C1-CHEVROLET ENGINE PLATE
Model #: F20C1-CHEV EP
Our Price: $0.00
Call 281-398-6666 to CHECK PRICE AND AVAILABILITY. to make.
***Last of the old design sold, I will not be making more at this pricing($375)****
NEW DESIGN: ENGINE PLATE ADAPTER TO BOLT ALL SMALL BLOCK CHEVROLET TRANSMISSIONS TO THE F20/F22C1 ENGINES USED IN THE HONDA S2000. OLDER MODEL TRANSMISSIONS SUCH AS THE POWERGLIDE AND TH350 ALSO BOLT UP. INCLUDES THREE M12-1.5MM X 30MM LG(MAY NEED TRIMMING THE HEAD THICKNESS AND OR LENGTH OF THREADS FOR YOUR APPLICATION) AND TWO .625/.621 STEP DOWELLS. YOU WILL NEED TO SOURCE CUSTOM FLYWHEEL, PRESSURE PLATE, AND/OR FRICTION DISK(S) OR TORQUE CONVERTER WHICH I DO NOT MAKE. THE PICTURES ARE TWO OLDER VERSIONS WHICH WAS DESIGNED ONLY FOR OLDER TRANSMISSIONS. IT IS NOW OBSELETE. NOW I HAVE THE BOLT PATTERN FOR THE GEN V(5) TRANSMISSIONS(8SP OR 10SP) INCLUDED. I HAVE NOT MADE THE PROTOTYPE YET.